Manchester United: The win against Leicester was ugly, but we need more like them
Manchester United beat Leicester City 1-0 in the Premier League, and although it wasn't pretty, I'd happily take more ugly wins than frustrating draws.
Manchester United's 4-0 win against Chelsea in their opening fixture of the Premier League was spectacular to watch.
However, the Red Devils can't expect to thrash teams week in and week out in the toughest league in the world.
This was painfully demonstrated when United went on to lose one and draw two of their next three games against mid-table sides.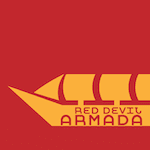 Want your voice heard? Join the Red Devil Armada team!
Write for us!
That's why, after United dug-in deep to secure an "ugly" 1-0 win against Leicester City at Old Trafford, I for one was happy – not frustrated.
Yes, it was an awful game to watch, and fans weren't happy with our poor attacking display from open play (our only goal came from a Marcus Rashford penalty), but at least United got the job done this time around.
Leicester are a dangerous side who are eyeing a top-six finish this season under Brendan Rodgers, so keeping them quiet was a result of a tremendous defensive performance.
Although fans would rather we go all-out attack against supposedly lesser sides, what happened the last time we did this? We got humiliated by Crystal Palace on the counter twice to lose 2-1 at home.
Furthermore, against the Foxes, we were without key players such as Luke Shaw, Paul Pogba and Anthony Martial, so we can be forgiven for being poor going forward.
But at least we got the three points and moved into the top four. The result showed grit and determination, which is exactly what has been missing from United sides in recent years.
Let's hope the team continue to win difficult games by playing ugly, as racking up wins like these will help us climb up the table. Playing well and drawing or losing, won't.