The real reason why Manchester United have been poor this season
There's no denying that Manchester United have been abysmal this season. But why are so few talking about the real reason why?
After the first gameweek of the 2019-20 Premier League season, Manchester United fans were ecstatic.
Despite many being disappointed with the number of signings United made in the summer transfer window, their opening result made fans optimistic for once about their club's prospects.
United not only beat Chelsea, they absolutely destroyed them, putting four goals past them while maintaining a clean sheet at Old Trafford.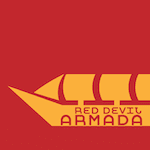 Want your voice heard? Join the Red Devil Armada team!
Write for us!
And yet, fast forward a few games, the Red Devils are back to their old ways, dropping points against the likes of Wolverhampton Wanderers and Southampton.
Worse still, Ole Gunnar Solskjaer's side suffered a shocking 2-1 defeat at home to Roy Hodgson's Crystal Palace.
The result was made even more embarrassing given that we had recently signed one of their best players, right-back Aaron Wan-Bissaka, and had also spent a record-breaking £80million on another defender, Harry Maguire.
However, the defence has not been the problem for United this season, as it usually is.
Instead, their problem lies with their midfield. And no, I'm not about to start bashing Paul Pogba, like the rest of the media do when they're looking to generate clicks.
In fact, I'd argue that Pogba has been fantastic so far this season, as he has been our best creative outlet from anywhere on the pitch.
The real problem is that there is nobody in midfield to help shoulder the burden of creating chances alongside our star Frenchman.
Fred has so far been confined to the sidelines this season, but if Solskjaer wants to turn things around, he'll have to consider bringing the Brazilian into the fold.
Leaving Pogba alone in midfield just isn't cutting it. Play him in a midfield three with Fred creating chances next to him, and things might change.