Could Ole Gunnar Solskjaer end up like Jose Mourinho at Manchester United?
Jose Mourinho got sacked at Manchester United after a terrible start to the season. Could Ole Gunnar Solskjaer be heading the same way?
Nearly everybody saw Jose Mourinho's departure from Manchester United coming from a mile away.
The Red Devils were abysmal on the pitch, the manager sulked in press conferences and even criticised the players and the board openly.
However, United fans don't want to hear anybody suggesting that their precious Ole Gunnar Solskjaer could endure the same fate as his predecessor.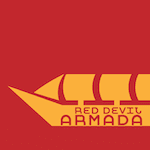 Want your voice heard? Join the Red Devil Armada team!
Write for us!
The fans and players adore him alike, and he has a clear vision of where the club should be and how they should be playing, so the board would be crazy to dismiss him. Right?
Wrong. United have already suffered one embarrassing defeat this season – the 2-1 loss to Crystal Palace at home – and dropped points against Wolverhampton Wanderers and Southampton.
If Solskjaer's side continue to play the way they are now, make no mistake, the board will dispose of the manager and replace him with someone who they think can get results in the Premier League.
This is the harsh reality of football today. Forget about fairytales – the board don't care that Solskjaer is a legend who helped United win the treble in 1999.
Should another, more established manager become available soon, I think the chances of Solskjaer not making it until the end of the season will increase tenfold.
Let's hope that it doesn't come to this, as we know, in reality, that the manager isn't to blame – it's his lacklustre players.
But sadly, it's a lot easier to sack one man than an entire squad of players, so it's Solskjaer who needs to be worried about the poor results.